Sustainability work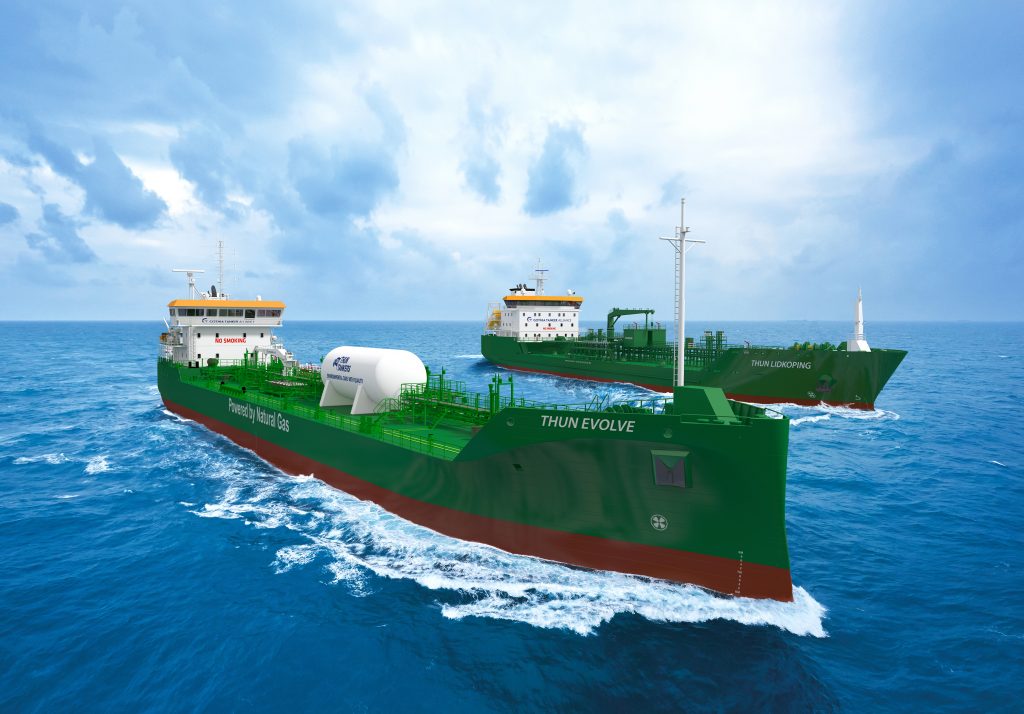 Erik Thun Group has always thought about using the resources in the most modest way as possible. This has been our mindset long before the environmental focus was on top of the agenda and since the start in 1938 come to set the corporate culture throughout our organization. Our strategy has always been to streamline our business so we can achieve a better value for our customers, while not using more resources than needed.
The whole idea with our current tanker fleet is to make coastal shipping more business effective and we have this in mind from the start when we are designing the vessels. We have a close relationship with the shipyard Ferus Smit in Holland, so we can control the whole process with as little environmental impact as possible and we are meeting ISO 14001 requirements together with our technical manager, MF Shipping Group.
Please read more about our work in our Sustainability reports.